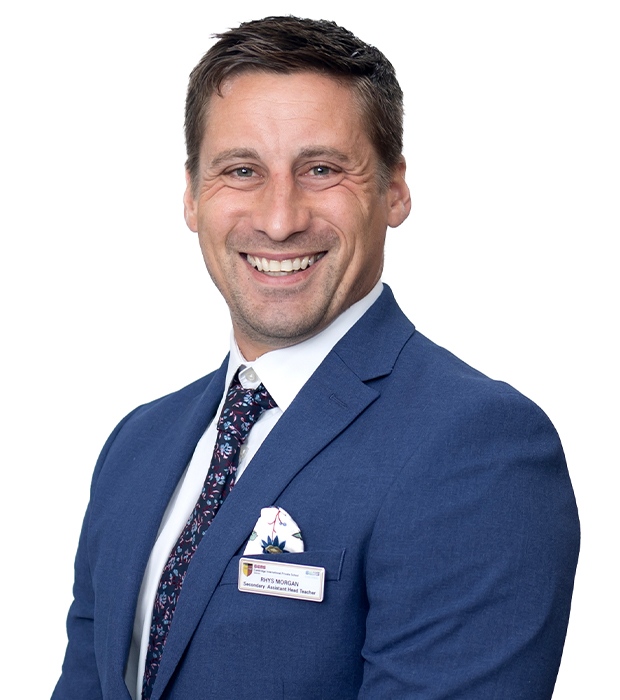 Rhys Morgan
Assistant Head Teacher (Secondary)
I am delighted to introduce myself as the assistant headteacher for secondary school at GEMS Cambridge International Private School, Sharjah (GCS). I am originally from Swansea in Wales but have been living and working abroad for almost a decade. I have most recently been an assistant principal at a large international private school in the Kingdom of Bahrain. I am extremely eager to apply the skills and experience I have acquired through my rich and varied educational career so far to our school. I am also committed to continuing the outstanding work already done by the staff, students and parents at GCS, and ensuring that our school and our students achieve their maximum potential.
My educational career started in 2015 when after completing my Master's in Teaching English as a Foreign Language and Cambridge CELTA, I decided to take a position teaching English in South Korea. After two years in this amazing country, seeking further career development, I decided to move to the United Arab Emirates. While working in the UAE, I decided to pursue further professional development and completed first the highly prestigious Cambridge DELTA Module 3, and then immediately after, my iPGCE. Following the completion of these qualifications, I also enrolled on another master's degree: a Master's in Education. Shortly after starting my Master's in Education, I moved to Bahrain to take up the position of assistant principal at a large international private school. I believe that my experience of working in multiple educational contexts, and with students and teachers from such diverse backgrounds has made me a global citizen, with effective communication skills and a strong work ethic. These skills I believe can be applied to my current role and imparted to our students.
I am passionate about providing our teachers with the best advice and training to ensure they maximise their potential and in doing so provide the best education for our students.