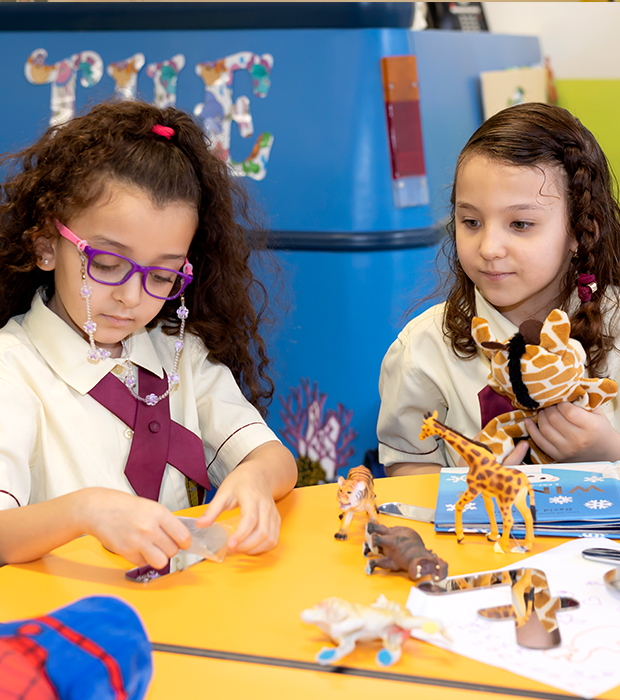 Innovative Learning
Academic Excellence
Our GEMS Cambridge schools are beacons of Academic Excellence! 1 in 10 GEMS Cambridge UAE students who took A Levels achieved A* grades and more than 80% students achieved grades A*-C. Our GEMS Cambridge family of schools have been performing successfully in the Outstanding Cambridge Learners awards held in the region by bagging the 'Top in the UAE' award every year.
Excellence in Innovation
Excellence in Innovation is a key outcome of quality education at our GEMS Cambridge schools.
Atharv Naik, a GEMS Cambridge student has successfully developed technology to detect skin cancer at an early stage.
Learning Environment
We are committed to creating a learning environment that builds self-awareness, confidence, competence, and independence.
Design Thinking
From young ones to older students, our emphasis on Design Thinking helps students redefine problems and collaboratively create innovative solutions to any problems in and around their learning environment.
Appreciative Inquiry
At GCS we follow an approach that values the best in people and the world around, that enables us to explore new potential and possibilities: and revolves around strengths, possibilities and successes.
Values-based Education
At GCS, we foster a learning environment where compassion; respect ; helpfulness and empathy are embedded in everything we do.