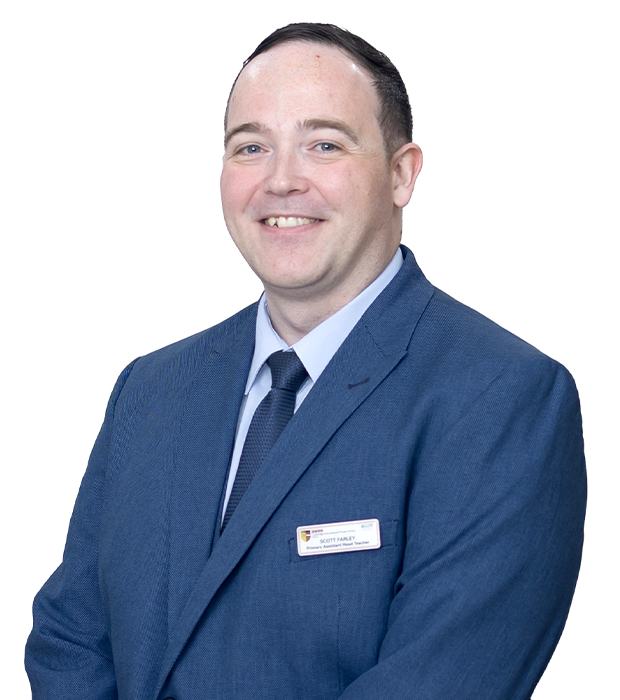 Scott Farley
Assistant Head Teacher (Primary)
I am very excited and privileged to be an Assistant Head Teacher at GCS. I have a wealth of experience as a senior leader in both the United Kingdom and United Arab Emirates, with my most recent role as Assistant Head Teacher in Ras Al Khaimah.
I have been responsible for a wide range of areas over the years, including improving teaching and learning across a school, leading and managing staff from all departments and implementing new ideas to enhance learning. My primary areas of specialism are Assessment, Data Management and Maths – all areas that I am passionate about developing within the school to improve the quality of education. During my teaching career, I have worked across many year groups, ensuring that I have an excellent range of experience in a primary school setting. I am looking forward to transferring these skills to GCS and being a part of the great team that makes GCS such a great school.
I firmly believe that each and every child has the right to a high quality education in which they are challenged and mentally stimulated to achieve their full potential in all areas of their development, whilst being given the appropriate tools and strategies to overcome any potential barriers they may face and equipping them for the future. As such, I am highly motivated to use my expertise to make a positive impact for the children at GCS and to work with amazing children and parents of this school.