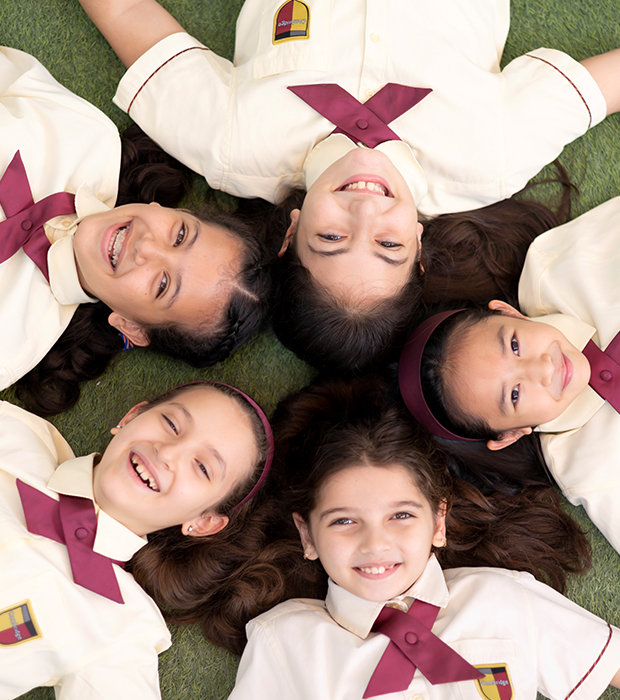 Admissions Process
How to begin your child's journey
Screening/Assessment
The School may undertake screening and assessments to determine the right placement of an applicant. The screening and assessment of a student will be determined by the admission committee, and will be necessary to complete the registration process for the school. Once this step has been completed, a student may be offered a seat, placed on the waitlist, or denied.
Educators recognise that there is a wide range of behaviour and performance within any grade or year. The admission process includes academic and developmental assessments to identify those students most likely to benefit from our program. We understand that children have different learning needs & challenges, and our teachers are qualified to help each child succeed through differentiation of instruction and assessment and attention to the learning styles of students.
Admissions Process
STEP 1 – ONLINE APPLICATION
To begin the application process, please submit your Inquiry through the GEMS Online Student Inquiry and Registration page.
Before accessing this site, you may wish to read the following guidelines providing simply instructions for completing the online application process.
STEP 2 – REGISTRATION
Once you have completed the online application, you will receive an Inquiry number. Please print a copy of this Receipt and keep it for your records. If you cannot print this page, please ensure that you write down the Inquiry Number for all future correspondence and queries. Without the Inquiry Number, we cannot verify your Inquiry submission. An acknowledgement email containing next steps will be sent to the email address your provided.
STEP 3 – ASSESSMENT
Once the online registration is completed, GCS emails parent an invitation to visit/contact school for the admission assessment.
STEP 4 – REGISTRATION DEPOSIT
Student passes admission assessment is offered a seat subject to availability. The seat booking fee AED500/- must be paid within 24 hours to reserve the seat. Parent pays AED500/- non-refundable Seat Booking Fee to book the seat & at the same time must submit all required documents & EID.
Minimum Age
KG1 (FS2) – The student has to be 4yrs of age by August 31 of the academic year.
Required Documents
One copy of the student's passport with a valid U.A.E. residence visa.
One copy the student's birth certificate (in Arabic or English).
One copy of the student's Emirates ID Card (both sides).
One copy each of (father and mother) Emirates ID Card (both sides), Passport & Visa.
One copy of the school final report for all children entering KG2 and above (in English).
Original Transfer Certificate from the previous school (only after confirmation of admission)

In the case of transfer from other Emirates, the Transfer Certificate should be duly attested by the Educational authority of the respective Emirate.
In the case of overseas transfer, from countriesexceptUSA, UK, Australia, Canada,Europeand New Zealand, the Transfer Certificate should be duly attested by:

District Educational Officer/Ministry of Education (from the country migrating from)
Ministry of Foreign Affairs (from the country migrating from) and Ministry of Foreign Affairs UAE.
UAE Embassy/ Consulate (from the country migrating from)