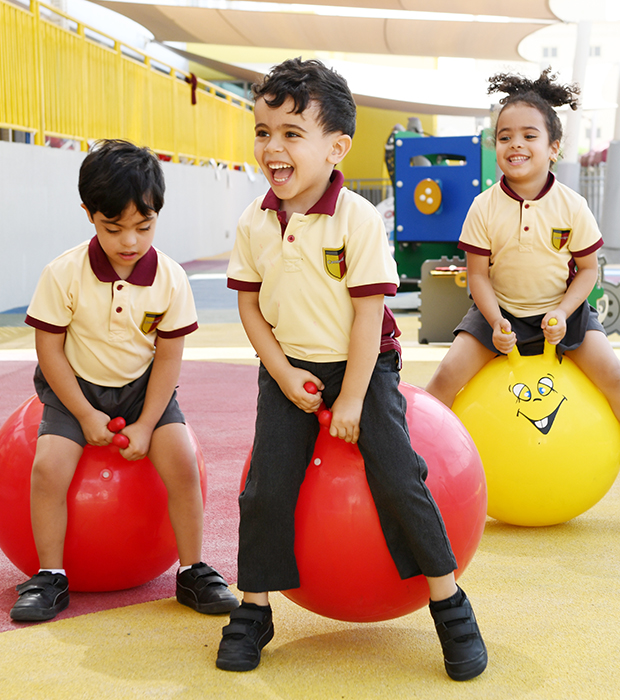 Inclusion
At GEMS Cambridge International Private School Sharjah we are committed to giving all our children every opportunity to achieve highest standards. This policy is intended to ensure that this happens for all children in our school regardless of their age, gender, attainment or background.
GCS provides a broad and balanced curriculum for all children. The National Curriculum is the starting point for the planning that meets the specific needs of individuals and groups of children. When planning teachers set suitable learning challenges and respond to children's diverse learning needs.
We believe that our children, including those identified as having 'additional needs' have a common entitlement to a broad and balanced academic and personal, social development and that they should be fully included in all aspects of school life.
We pay particular attention to the provision for and the achievement of different groups of learners including:
English as an Additional Language Learners (EAL)
Lower Ability
Learners with 'special needs'
More Able
Gifted and Talented
GCS admits students irrespective of their gender, race, disability or special educational needs, provided that the school is able to meet the needs of the child, without unduly prejudicing the education and welfare of other students.
GCS will identify any student with additional learning needs (not so identified on admission) through thorough screening strategies and on referral from school staff.
The Head of Inclusion will play a direct role in co-ordinating such assessments and screenings.
Where students are identified, GCS will amend and enhance the programme to support the learning needs of these students with appropriate strategies that will enable them to make progress and achieve success.