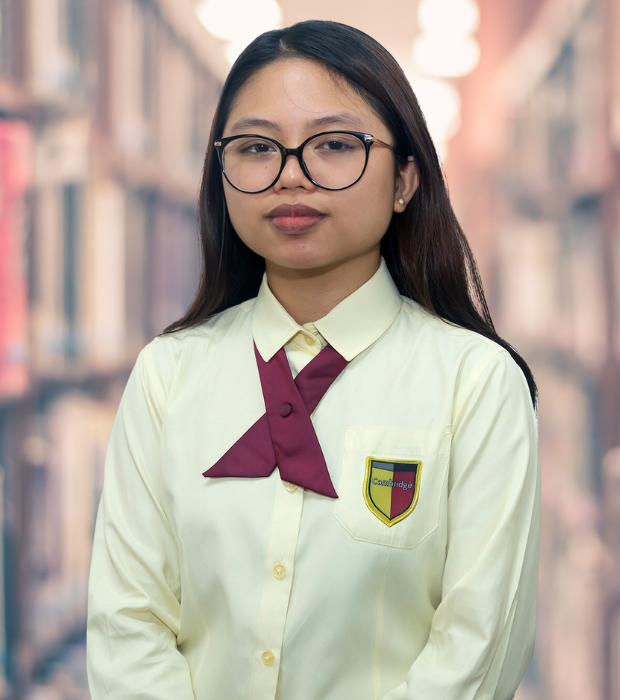 A passion for journalism and community service
From a young age, Naomi Maetel Madrid has been fascinated by the power of journalism to inform and inspire. As a natural leader, she quickly rose to the challenge of leading her school's journalism team, which helped her improve her writing skills and win numerous championships along the way.
But Naomi's passion for writing goes beyond just winning competitions. She sees the value in every student, and believes that everyone has the potential to shine like a gem, with their own unique strengths and qualities. That's why she founded GEMS DUCES, a student-led newsletter team at GEMS Cambridge International Private School Sharjah.
With a team of over 40 talented writers, Naomi leads the way in bringing stories and perspectives to the forefront of the school community. And with the Latin word "duces" meaning "leaders," she aims to inspire her fellow students to become leaders in their own right, pushing the boundaries of what they thought was possible and achieving great things.
That's not all. Since Grade 7, Naomi has always dreamed of building a student-led non-profit organisation with great and exceptional students who aim to voluntarily help and learn about serving and showing good deeds to the community.
Naomi leads the GCS Minds and Youth nonprofit organisation that aims to showcase and enhance the values of every student in the school. One prominent achievement of the organisation was the clean-up drive initiative, with the help of Ajman Sewerage as the organisations' sponsor.
Naomi's vision for the future is bright, with a student-led newsletter and numerous community services that continues to explore and highlight the world around them. And as an inspiration to her peers, she knows that the gems of GCS will continue to shine and make a positive impact on the world.